There are five lights!

Posts: 5
Joined: Thu May 21, 2009 1:34 am
Male: Yes
Favorite series: kabuto
2nd Favorite Series: decade
Dreamy: yui satonaka
Favorite Actor?: mizushima hiro
Favorite Band: rider chips
My boom: DECADE
takenoko wrote:You can try watching it chronologically
yeah that's what i'm intending to do but i don't know the order
---
Save the life
Posts: 2341
Joined: Sat Dec 15, 2007 10:16 pm
Male: Yes
Favorite series: Gurren-Lagann
2nd Favorite Series: Shinkenger
Dreamy: Ozu Urara
Favorite Actor?: Hosokawa Shigeki
Favorite Band: Disturbed
Alignment: Neutral Good
My boom: Gurren-Lagann
Location: Georgia, US
Okay, they're clumped into two sections. First are the three G1-based shows, in order: Headmasters, Masterforce, and Victory. Later on there's the modern, new universe Transformers shows: Car Robots, Micron Legend, Super Link, and Galaxy Force. Car Robots stands on its own, Super Link is a sequel to Micron Legend (we haven't subbed it, it was dubbed as Armada, but you can get along without it), and Galaxy Force is its own series that bears similarities to the previous two because that's what it was originally planned to be.
---
http://www.kingdomofloathing.com

Posts: 13
Joined: Wed Jul 29, 2009 6:34 pm
Male: Yes
Favorite series: Kamen Rider Kabuto
2nd Favorite Series: Kamen Rider Kiva
Alignment: Chaotic Good
My boom: SpeedLines!
Quote: "Walking the path of Heaven, Tendou Souji, the man who will rule over everything."
I want to thank you staff so much for taking on Car Robots. Seriously here....this show has a great opening theme...and a "Hot-Blooded" Prime. I'm really excited about this series and I only saw episode one! I am easy to please when it comes to mecha...but.. very few anime have me at episode one.


[*]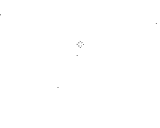 ---
Gao
Posts: 28
Joined: Tue Dec 25, 2007 2:48 pm
Male: Yes
Favorite series: Galaxy Force
2nd Favorite Series: Car Robots
Location: Australia
I agree with the previous post; TV-Nihon do a great job with their Transformer subs. I've been re-watching Superlink again lately and while I didn't love the series (like I did Galaxy Force), it has grown on me. Thanks again for doing this series back when it came out in 2004 people.

Regards,
Liger M
---