Rising to the Top

Posts: 6570
Joined: Tue Dec 11, 2007 4:29 pm
Here are some more toy CMs from W which Accel and FangJoker are the main focus. Is it me or Philip doesn't sound all excited when he's doing them?

---
Team Baron

Posts: 27611
Joined: Mon Dec 10, 2007 8:33 pm
Male: Yes
Favorite series: All of them
Alignment: Neutral
My boom: stick
Quote: "Are you the new monarch, or are you just a pawn of fate?" - Emerald Herald
Type: ISFJ Protector
Location: Yami ni umare, yami ni kisu
Contact:
Well that covers the mid season commercials. All we need are Xtreme and Trial's commercials and we'll be all set
---
Robo's Birthday
Posts: 536
Joined: Fri Nov 28, 2008 6:19 am
Male: Yes
Favorite series: Kamen Rider
2ndFavoriteSeries: Chou Sei Shin
Dreamy: Sayaka Isoyama
Favorite Actor?: Inuoe Masahrio
Favorite Band: Tetra-Fang
Alignment: Chaotic Good
My boom: HENSHIN
Location: UK
Phillip never has enough omph in his voice when he tries to express himself even in the series like when they do Joker Extreme or when they henshin into xtreme for the first time. The only thing I really by from the shows are the drivers i've already got the double driver but i'm also collecting the Gashapon Gaia Memories.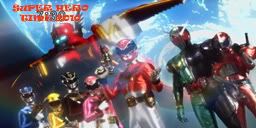 Tensou - Let me count the number of your crimes
---
Humongous
Posts: 1161
Joined: Wed Dec 12, 2007 4:07 pm
omg are u a girl?: Yes
Favorite series: Ultra Seven
2ndFavoriteSeries: Ultraman Tiga
Dreamy: Sakura Nishihori
Favorite Band: Akira Ifukube
Alignment: Chaotic Evil
My boom: Ultra Seven
Location: Somewhere on Earth
The addon's for the bikes don't look very impressive, also we still need a commercial for Ryu's Kabuto phone.
Defeat the Great Fire-Breathing Monster... use your Ultra Beam and... STRIKE!
---