Save the life
Posts: 2341
Joined: Sat Dec 15, 2007 10:16 pm
Male: Yes
Favorite series: Gurren-Lagann
2nd Favorite Series: Shinkenger
Dreamy: Ozu Urara
Favorite Actor?: Hosokawa Shigeki
Favorite Band: Disturbed
Alignment: Neutral Good
My boom: Gurren-Lagann
Location: Georgia, US
So the other day in Borders, I was browsing the manga section and I stumbled upon an Akihabara@deep manga. So my question is: which is the original, and which is the adaptation? I'm prone to thinking the manga is adapted from the Jdrama for some reason, but I don't know why, especially when the convention is to go the other way. So if anybody wants to clear this up for me, that'd be great. Thanks!
---
Team Baron

Posts: 28260
Joined: Mon Dec 10, 2007 8:33 pm
Male: Yes
Favorite series: All of them
Alignment: Neutral
My boom: stick
Quote: "Are you the new monarch, or are you just a pawn of fate?" - Emerald Herald
Type: ISFJ Protector
Location: Yami ni umare, yami ni kisu
Contact:
Short stories Jan 2002-July 2004
Manga 2005-2007
TV started June 19, 2006
Movie Sept 2, 2006
---
!Wizards

Posts: 395
Joined: Wed Dec 12, 2007 6:16 am
Male: Yes
I read the first volume at my barnes and noble, but I admittedly never watched the release.

It seems really interesting and makes you wonder what kind of otaku you might consider yourself to be.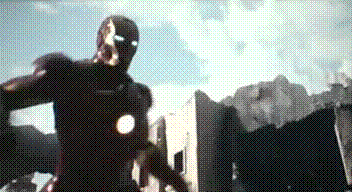 ---