Forum rules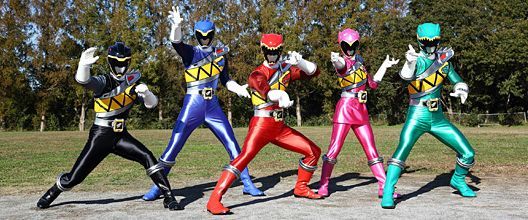 Kyouryuuger Wiki Link
 | 
Kyouryuuger Brave Wiki Link
< Go-Busters
| Kyouryuuger |
Toqger >
Adventure
Posts: 35
Joined: Tue Jun 11, 2013 4:15 pm
Male: Yes
So since we're coming near the end for Kyoryuu I want to think back on Torin just a little bit. It always seems like he has impeccable timing when it comes openly trolling his team. Whether it be telling them use Ovirappo in that serious voice or embarrassing members of the team with his timing I found those moments really funny.
---
ZECT

Posts: 4234
Joined: Tue Dec 15, 2009 1:47 pm
Male: Yes
Favorite series: Kyoryuger
2nd Favorite Series: W
Quote: "When I first started, I knew everything about nothing and have progressed in the subsequent two decades, realising that now I know practically nothing about everything"
It's nice that it gives him a human side. I mean, this is the seed of a planet destroyer incarnate (or a God at the start of the show as we thought), so it helps us to relate to him. For example, I like how he reads Love Touch or watches the movies because Amy leaves them around the spirit base. The fact that he acts stoic about it only adds to the humour aspect.
---