< Previous
Wiki
Next >
Last week's ratings: 3.75 of 5 stars (8 votes)
I guess I've never noticed that Sonoi wears shorts on top of his pants in his suit thing. Weird!
Pretty fun with the sentai group and the villains just meeting each other and interacting in human form
Nice, pink and black guy are getting along
What/ Why is Sonoi trying to save people? I'm very perplexed by his motivations
Wow, Sonoi and Momo dashing toward each other transformed only to show them as back to normal when they meet, pretty fun tease!
LOL, using hair to tie up the kidnapper. Just what is Miho's secret?
If Momo had the foresight to wreck Sonoi's bike, that'd be amazing
Nice block Sonoi
Now that's how you do an anniversary. /me sideeyes Zenkaiger and Revice
Got to admit, I resent the times when Momo uses his mini robo to fight the bad guys, since A) It sucks B) It's always how he confounds them in battle so he always uses it. I get it, they have to sell toys, but save that shit for the giant fight
Oh, Kiramager Gear. That makes sense
Oh shit Tsuyoshi. Ruthless! But kind of awesome?
Wow, that's a five star. I was engrossed in it the whole way through. You don't even really notice how little fighting it is, because the drama was that good. Inoue is at his best here. It's both a nice comeback for him, and also for toku to have a good writer behind it
Intriguing preview too!
Bonus:
Look at how weird and handsome the kidnapper is comapred to his portrayl in the ep: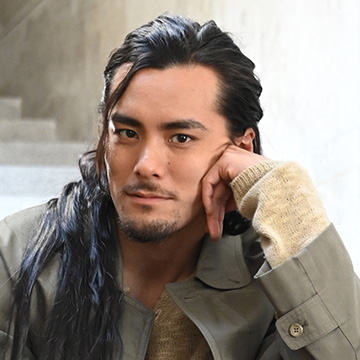 What do you guys think is going on with Miho/Natsumi? Amnesia would give you a hit on the Inoue bingo card. It's kind of fun dramatic irony since the characters are so oblivious to it
Speaking of Inoue tropes, this episode is rich with characters not recognizing each other