Bottle Shaker
Posts: 10411
Joined: Sat Jan 12, 2008 9:09 am
Favorite series: Magiranger
2nd Favorite Series: Gekiranger
Location: Japan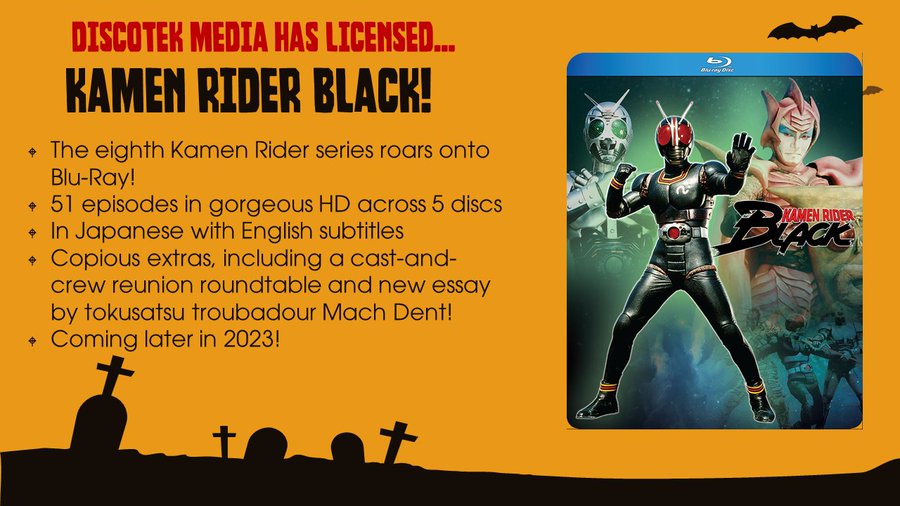 https://twitter.com/discotekmedia/statu ... 3275721729
Big news for Showa fans!
Given that Black Sun is out this month, I'm surprised this didn't happen sooner.
Faiz
Posts: 614
Joined: Sun Jun 10, 2012 6:51 am
Gender: Male
Favorite series: Kuuga
2nd Favorite Series: W
Dreamy: Osaki Ichika and Kudo Mio
Quote: Grow a spine, J.A.R.V.I.S. I got a date. -- Tony Stark
Contact:
This time it's not ShoutFactoryTV doing the license, but Discotek Media instead.